AUSTRALIA
Meet Pirates in Australia!
---
---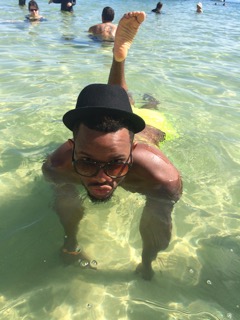 Jaquel
Academic Year 2015
Victoria University, Melbourne
What have you gained from deciding to study abroad?
I have gained so much; I think mates who have become my family. I've met some wonderful people from all over the world, and I know after this experience, I have friends from all over the world, who can actually say that? This also means a many of trips in the future. More importantly a sense of responsibility, having an apartment and having to keep up the bills, it is making me more responsible. It's not that easy. I also truthfully say that I'm gaining a sense that there is a whole world out there and you have to explore. The world is becoming more interconnected everyday.
How is life in Melbourne different from life in Greenville?
Life is totally different than little old Greenville. I'm actually in the City Business District (CBD) of Melbourne, which is more like a mini New York. Public Transportation is the way to go for travel. There are trams, trains, and buses that go through the city and surrounding suburbs. I'm not so keen of the public transportation, I really miss my car. Everything in Australia is more expensive as well, but it kind of evens out because minimum wage is $20.00, and the cost of living is higher.
One great thing about Australia is the very delicious food, everywhere lots of different cuisines, which is so tasty and yummy.
Another is Melbourne is very multicultural which is really nice to see all the different cultures. Another thing is that the weather is very bipolar, one minute is nice and hot, then a second later it pouring down. You never know about the weather.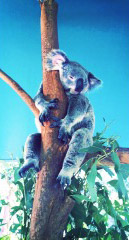 Do you have any advice for future study abroad students?
The advice that I will give to future study abroad students is to do your research. Make sure you know about the place you are going, and that's more than just looking what there is to do for recreation. Also make connections, you will meet a lot of different people, network, and make those connections; you never know when you may need something. Have fun, it's an experience of a lifetime enjoy yourself, and SAVE!!!
What is the weirdest food you have eaten?
Alligator and Emu, alligator is very red protein and is quite tough, so you have to really tenderize it and cook it well. Emu just tastes weird.