FINLAND
Meet Pirates in Finland!
---
Brooke
Brooke and her friend, Nancy, walking to class!
Fall 2016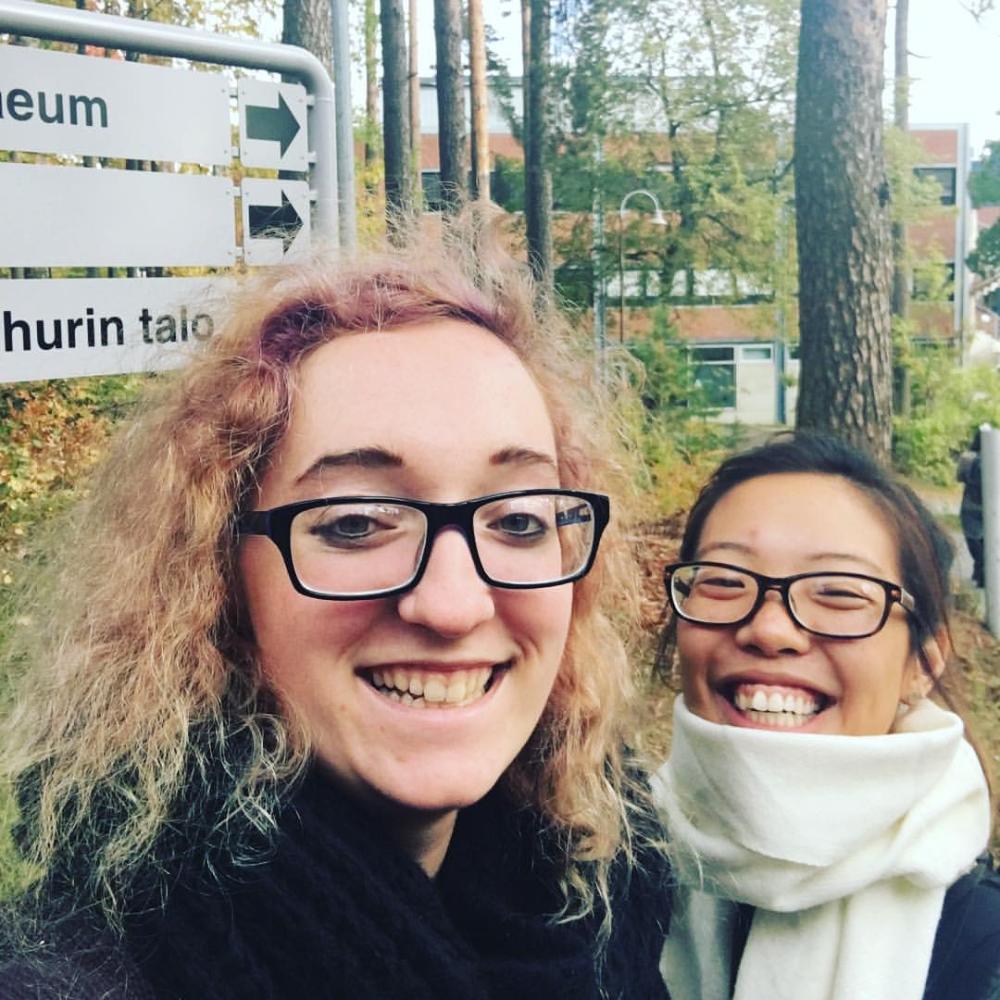 University of Jyväskylä
Tell us about yourself! What types of courses are you taking?
My major is Biology and clinical lab research. I am taking a book exam for Evolution, a discussion seminar for Ecology, a book exam for mythology , a Finnish language class to survive here in another country, and a sports course that transfers as kinesiology 1000.
How is life/culture different abroad? Do you plan to do any traveling?
We get to hike, exercise, and play Finnish games- very fun! The culture/life in Finland is very different from the United States There is barely any crimes here- except stealing bikes. Everyone here bikes everywhere. It turns darker earlier every day , until it will be totally dark for a couple of weeks in the spring. They are really into recycling here, and hand washing dishes. Classes are different, in that there is only one exam (maybe) for each class and you are allowed to retake it. My ecology class has no exam- just mandatory participation. Some classes have no class, but are book exams you have to independently study for. I am most excited about traveling this semester. I have already traveled a lot, but I plan to go to London, Ireland, and Italy later. Finland is a great place to travel to other countries. Finland has it's own charm too.
---
Stormy
Fall 2013
University of Oulu
Stormy is a senior studying Anthropology and Biology. She spent the fall of her senior year studying on a bilateral exchange at the University of Oulu.
What have you gained from deciding to study abroad?
Aside from gaining new friendships and memories that I will never forget, I think the most important gain was my strengthened confidence and independence. Maneuvering your way through new situations in a totally different environment can really show you what you are capable of!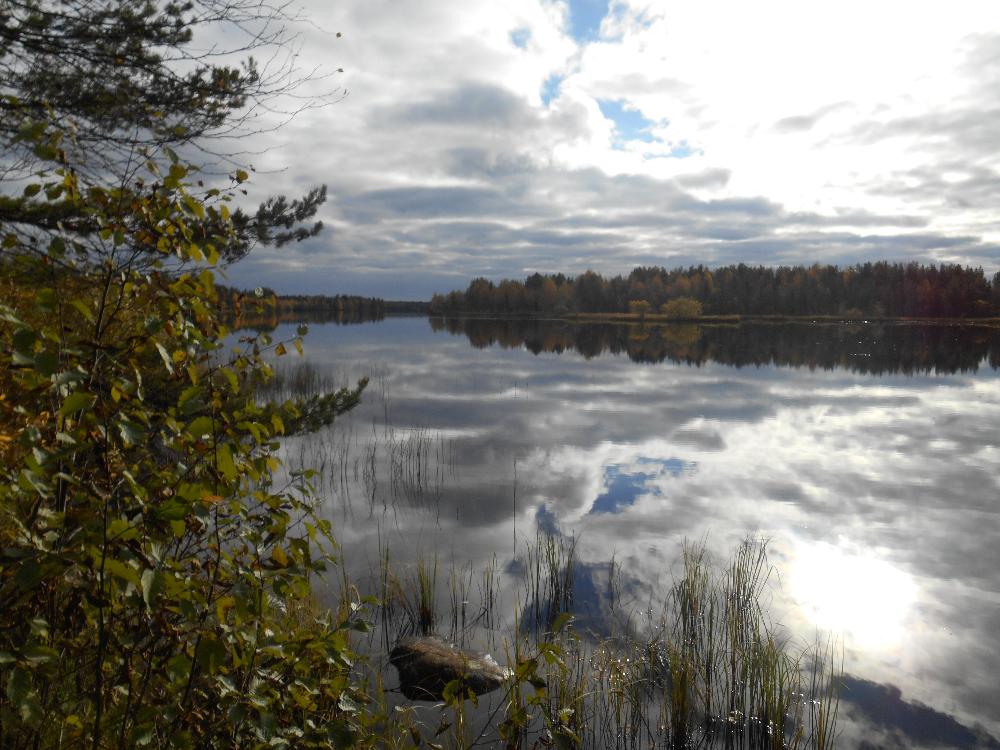 Has your decision to study abroad fit into your graduation plan?
I was fortunate enough to find a program that completed requirements I needed for graduation and fit perfectly with my field of study! If you do your research before applying, you can find a lot of schools with programs that will fill your requirements.
What is the weirdest food you have eaten?
Hands down the most interesting food I ate was reindeer and mayonnaise pizza and it was actually quite good! Reindeer is regularly consumed in Finland and they even have reindeer meatballs. All of the food was described as either "sweet" or "salty" - you could even have salty pancakes with meat in them.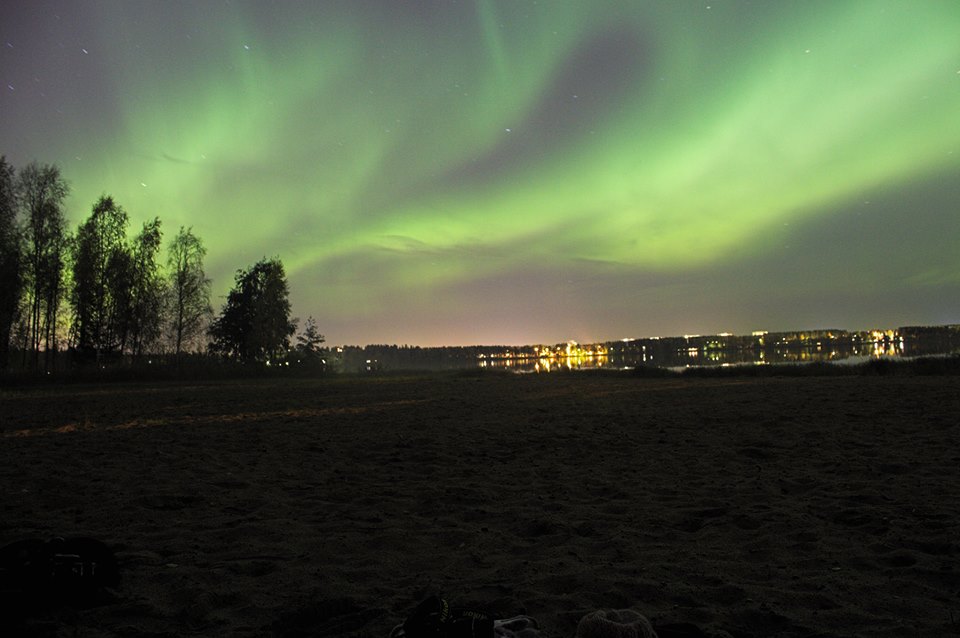 What do you like about being a US college student in another country?
It's great being a U.S. student abroad. Other countries are very curious about stereotypes that they hear about, and they love to practice their English with a native speaker! The students I interacted with were taught British English so they loved hearing American English. I turned into a walking dictionary for them while I was there and I still receive messages asking for help with english usage and questions about the States. It's fantastic!
What is it like having a host family*? Would you recommend it to future students?
If given the opportunity to have a host family, I would highly recommend it. When visiting with my host family I would help them practice English and in return, they would show me how to make traditional Finnish foods and take me to areas of the city that I had not been to before. It really allows you to experience the culture and learn even more about the country while making a very personal connection.
(* The University of Oulu offers students Kumi, or Finnish, host families that they visit with during their stay in Finland, but students live in residence halls.)
---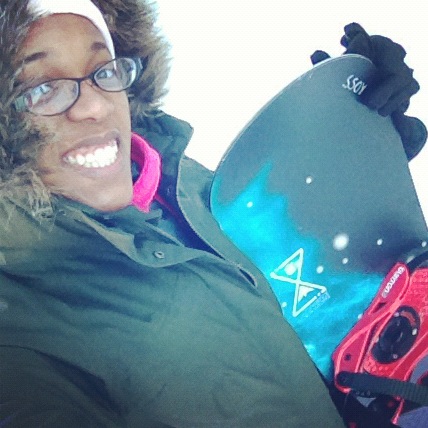 Lindsey
Spring 2013
University of Oulu
Global Pirate 2013-2014

Lindsey is a junior studying pre-health at ECU. She is spending the spring 2013 semester in Oulu, Finland, through a bilateral exchange with the University of Oulu.
Have you tried anything fun and different?
Since I have been in Finland I have tried ice hole dipping in -13 degree weather during the exchange student trip to Northern Finland and snow boarding. Ice hole swimming sounds crazier than it really is. Before and after I dipped into the water I warmed up in sauna. So mixing the heat from the sauna and the adrenaline rush of running outside it actually was not that cold! Snow boarding was the first snow sport I have tried and it was very challenging and tiring!! Luckily my friend, Joris, from Belgium helped me as much as possible!
What is the biggest difference between classes in Finland and classes at ECU?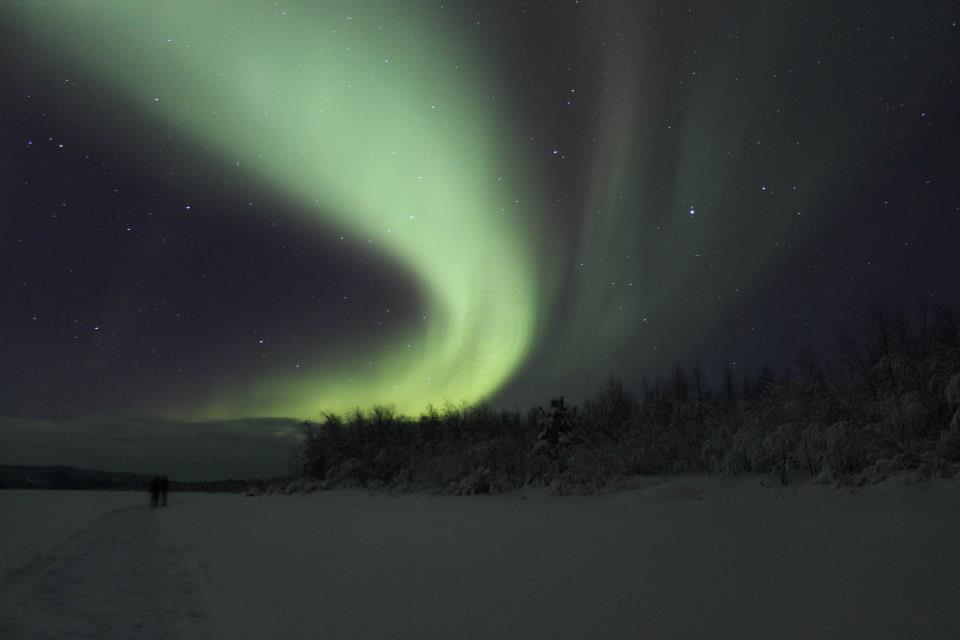 There are many differences between the university systems in the US and in Finland. In Finland it only takes three years to receive your bachelors degree and two years for your masters. The courses are very similar to the summer school courses in the US. Here the student will have one course for about a month, take the test and move on to the next course. The University of Oulu also has book exams which consists of reading a book and scheduling a day to take the test. This system gives students plenty of free time to study, research, or just relax.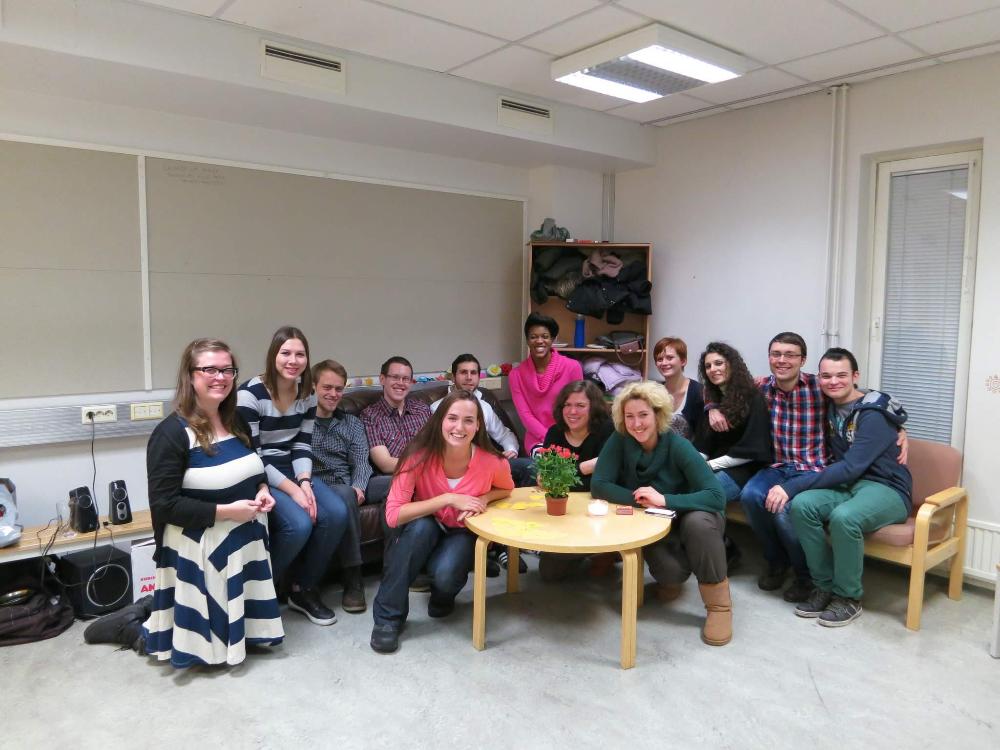 Do you have any advice for future study abroad students to Finland?
My advice to future study abroad students would be to have an open mind and prepare to have the time of your life! Keep an open mind when it comes to things that you expect to happen, such as getting the courses you may need, and of course trying as many new things as possible! There may be times that you miss your "normal" life at home but as long as you stay busy and talk to your friends and family frequently you will be fine! (This has helped me tremendously!) Over all be ready to have fun, meet people, and most of all learn so much about yourself!
What have you gained from deciding to study abroad?
There are honestly countless things I have gained from this study abroad experience! The number one thing would have to be the AWESOME friends I have made here! It is refreshing to meet so many people from all over the world who are just as excited about exploring as I am! Naturally we all want to know the differences between the countries we come from but I have found that there are way more similarities than I would've imagined! Studying abroad is an awesome way to network and make life long friends! Since I have been in Finland I have also been participating in the tandem program tutoring a student in English while learning basic Finnish. Being in Finland has also given me many opportunities to travel around Europe. I have been to the Arctic circle, Poland and next I will go to Germany, Paris, and Italy. STUDYING ABROAD IS ONE OF THE BEST DECISIONS I HAVE EVER MADE!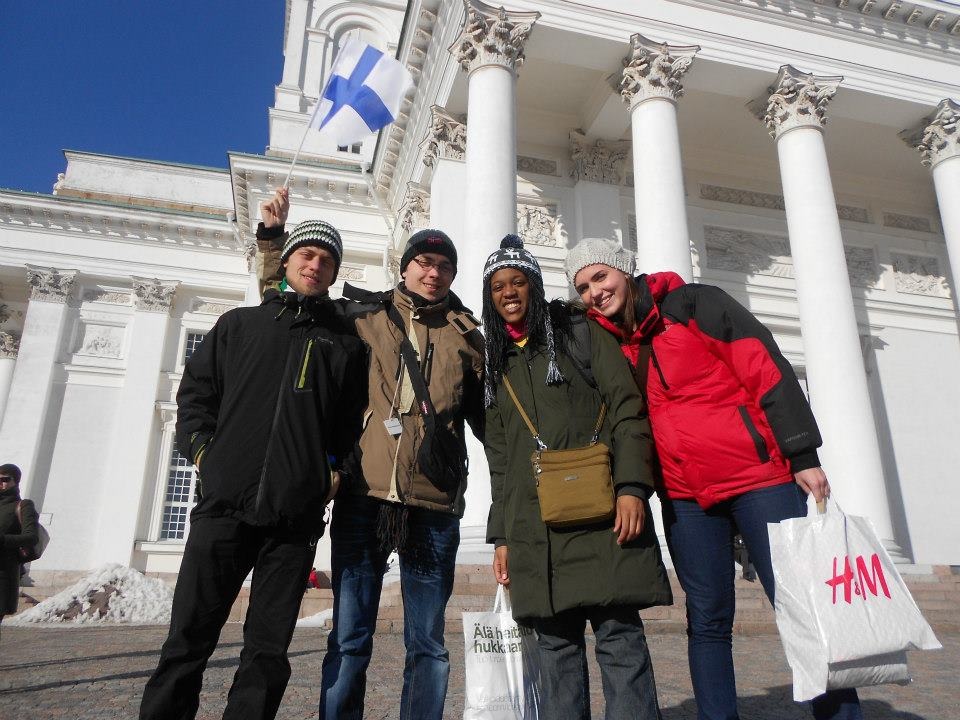 Would you go back?
I would go back in a heartbeat! Almost every day I wish I could travel back to Europe!
Do you have any future plans or ideas to travel abroad again?
Currently I am planning a trip to South Africa to attend a friend's wedding that I met while studying in Finland. My career goal is to work abroad as well.
How has studying abroad helped your personal or professional life?
Studying abroad has opened my mind to many things such as how it feels to be the foreigner. Professionally it has given me an edge with expanding my work options!
My advice to future traveling students would be to keep an open mind! The more open your mind is the more you will grasp culturally and personally! GET READY TO HAVE SOME FUN!!