SPAIN
Meet Pirates in Spain!
---
Cassandra
Tell us about yourself.
My name is Cassandra Dorothy Cangemi. I am currently a senior at East Carolina University. I am a double major in Psychology and Hispanic Studies. I love animals and have been a vegetarian for ten years. I am very sociable and love to meet new people. My major hobbies include traveling, volunteering, dancing and theater.
Where did you study abroad?
I have studied abroad a total of four times. I studied twice in high school and twice through ECU programs. In high school I did a short two week program in Costa Rica and later a yearlong program in Chile. With East Carolina University, I studied in Bahía de Caráquez, Ecuador for two months and Murcia, Spain for a year.
Would you go back?
Without a doubt! I loved each country for a different reason. Each country has its own special charm. Although, if you asked me where I would go back tomorrow, I'd tell you Chile. I connected with Chile the most.
Do you have any future plans or ideas to travel abroad again?
I definitely will travel for the rest of my life. Honestly, I would love to live to abroad. Upon graduating, I would like to join the Peace Corps. After, I dream of teaching English in South America.
How has studying abroad helped your personal or professional life?
Studying abroad has shaped me as a person and has assisted me on my journey towards self-discovery. I am now more independent and self-confident. It has opened my eyes towards new cultures. Prior to my travels abroad, I was less open to all sorts of things. Now I have tried new, delicious foods and heard new genres of music that I never even knew existed. I've danced salsa on the beach in the moonlight and have had the most fun experiences of my life. Studying abroad has also helped me decide on a set career choice, as I have stated above. I believe if I had never studied abroad, I would have never even thought of teaching English. Now I am positive, through experience, that it will be the most fulfilling career.
Do you have any advice for students interested in studying abroad?
My first piece of advice is to do it! I promise you will not regret it. Do not be afraid if a country you find interesting speaks a language you do not know because majority of people speak some English, and who knows, you may even become bilingual! I also recommend being as open-minded as possible, you never know until you try! If you have any questions, please contact me. I'd be delighted to help you get started on your next page in life!
---
Carly
Spring 2013
UNC-Charlotte Semester in Spain
Global Pirate 2013-2014
Tell us about yourself.
My name is Carly James, and I am a senior from Annapolis, Maryland with a double major in Communications and Spanish. I like to travel, do yoga, run, paint, and spend time with awes
ome friends.
Where did you study abroad?
I studied abroad in Santander, Spain, a smaller city on the north coast of Spain. I lived with a host family.
Would you go back?
I would absolutely go back in a heartbeat.
Do you have any future plans or ideas to travel abroad again?
Yes, after graduation I am going to England for my cousins wedding, and will hopefully stay in Europe for the rest of summer and get a job at a hostel or use the time to travel.
How has studying abroad helped your personal or professional life?
It has helped me out by giving me a better sense of what I want to do when after graduation. Many of my peers in class have been stressing out about applying for jobs, resumes, cover letters, etc., but after studying abroad I realized I don't want to jump immediately into a career, but rather travel to see more of the world while I am young, and to get a better sense of who I am and what I want when I am older.
Do you have any advice for students interested in studying abroad?
Absolutely do it while you have the opportunity. When you are there, make sure you take advantage of every moment and try something new every day. The time you have there flies by fast.
---
Laura
Fall 2012
UNC-Charlotte Semester in Spain
Laura Stoss is a senior studying Hispanic Studies at ECU. She decided to spend the fall 2012 semester in Santander, Spain, through the UNC Charlotte Semester in Spain Program.

Has your decision to study abroad fit into your graduation plan?
I am a Hispanic Studies major. So, fortunately for me, studying abroad earns me 15 credit hours that count toward my major. I am also required to take an oral qualifying exam to graduate with a Hispanic Studies B.A. in the spring, so studying abroad in the fall has definitely helped prepare me for this exam. I do wish that I had studied abroad earlier, that way I may have had another chance to do it again. This experience has significantly improved my Spanish and I wish that I could stay for a longer period of time.

How has this experience impacted you personally?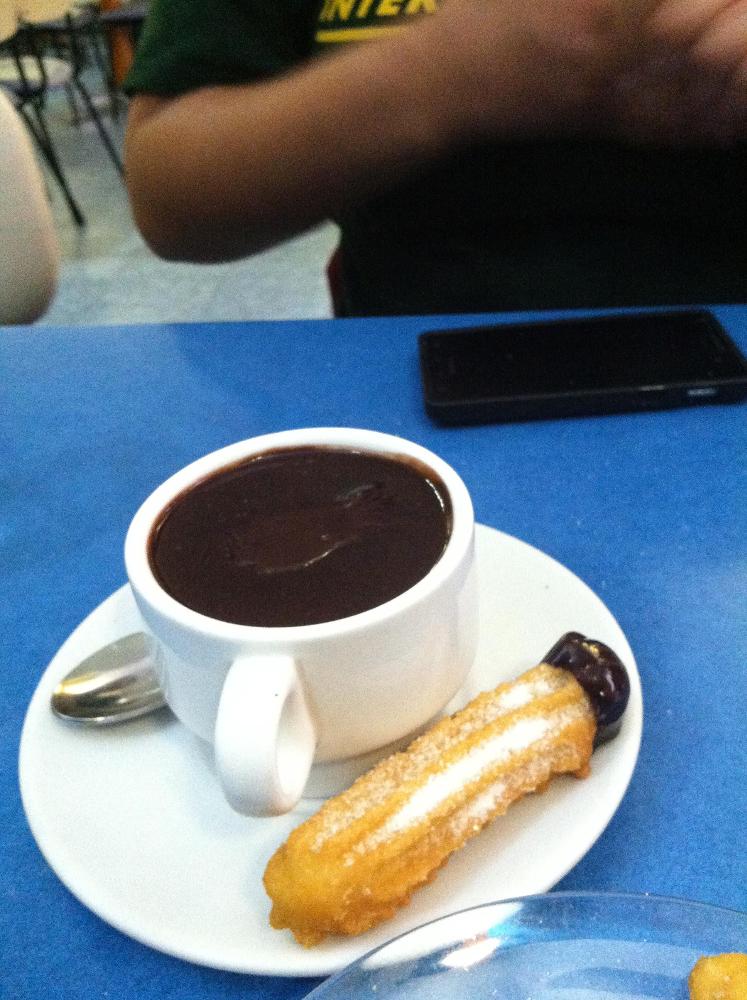 Personally, I have undergone many changes. Before I came to Spain, I was often hesitant to speak Spanish because of my insecurities that it was not my first language and communicating was a lot more difficult. However, this experience has taught me that in order to improve my proficiency in the language, and for that matter in anything I attempt, you cannot be hesitant. Even if it is difficult and you do not succeed at first, it is important to put every effort into bettering yourself so that you do improve. Traveling has also made me realize that life is not perfect, and you must "roll with the punches. " Not everything goes smoothly when you travel, and I have learned not to get worked up over changes of plan and mishaps. In life, you cannot plan for everything, and this experience has taught me that. I have a newfound love for traveling, and I want to continue traveling the world as it allows me to experience new cultures, giving me insight to how others live and interact. It is extremely easy to travel in Europe, so I have taken advantage of it since I've been here. I've traveled to Paris, Barcelona, Sevilla, Santiago de Compostela, Pontevedra, San Sebastian, Comillas, Madrid, and Rome while studying abroad.

What is something you did not expect about Spain?
I did not expect that so many people speak English in Spain. There are many signs in both Spanish and English. In Europe, it is not common for people to know only one language, but are often fluent in their native language in addition to another such as English. Also, a lot people listen to American music and watch American movies. I thought that everything would be completely different in Spain, with no traces of American culture. However, I find indications of the U.S.' influence on pop culture everywhere I have gone in Spain.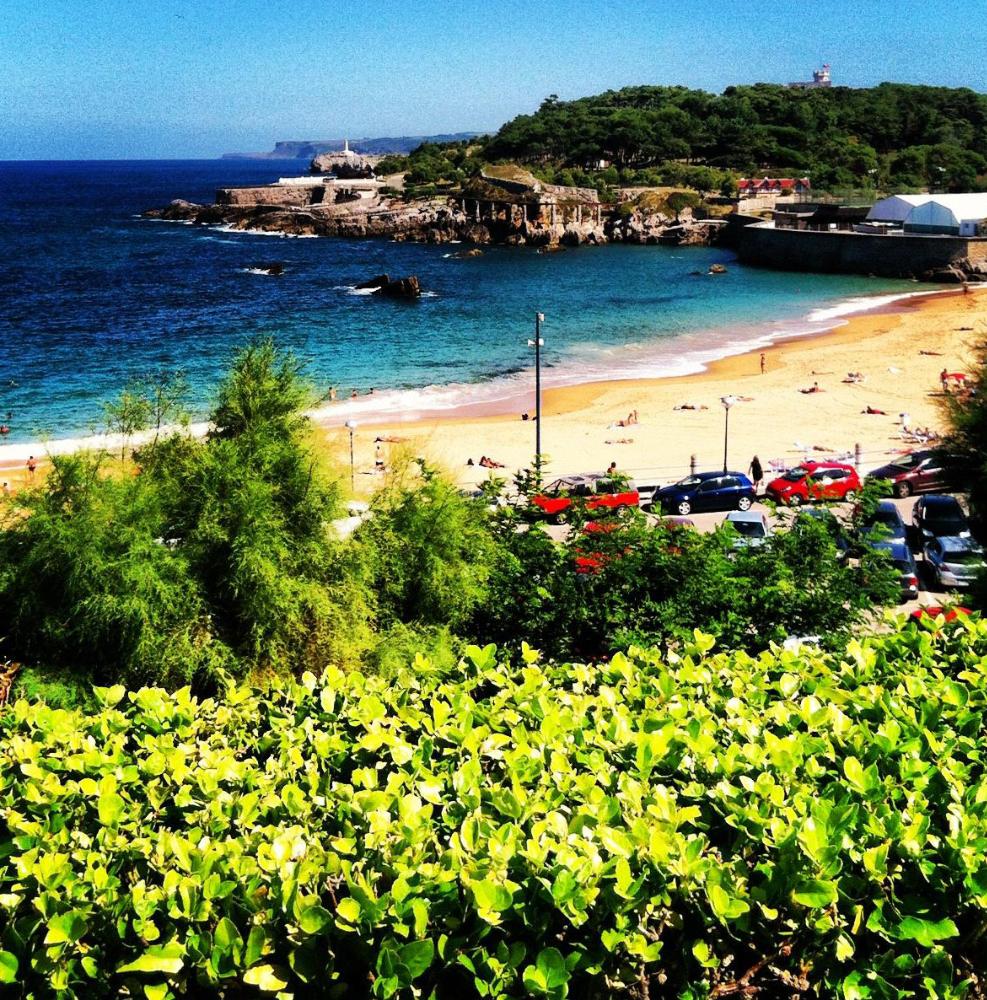 What is it like living with a host family? Would you recommend it to future students?
Living with a host family requires adjustments. I actually switched my host family the first week I was in Spain. I did not get along with the first family I was assigned to. Unfortunately, it was not a good match. However, it is nice to know that if there is a problem, the study abroad program makes it very easy to switch. I love the family I am living with now, though it does still require acclimatization. For example, their eating schedule is very different from what I was used to. You eat breakfast when you wake up in the morning, you eat a massive lunch at 2:30 or 3:00 in the afternoon, consisting of at the very least two courses, then you have a siesta (nap), and dinner is served on average, at 9:00 P.M. The eating schedule is very rigid in my host family's house, and fast food is nearly unseen in Santander, Spain. The foods differ as well. Studying abroad has made me more willing to try new foods because most of what I've eaten here, I had never had before. While there are many aspects of Spain life that I have had to become adjusted to, there are also many positive things that come with living with a host family. For one, you don't have to worry about paying for food because it is an included cost in the program. Food is extremely expensive, so I am thankful for this feature of the program. Also, my host mom does my laundry for me, which allows me to spend more time studying and traveling, and less time during house chores. Another positive aspect is that I get to speak Spanish a lot more than I would if I was living in a dorm. I have no choice but to use the language since my host family does not know English. This has helped my Spanish significantly. Living with a host family allows me to see firsthand the cultural norms of Spanish society, since I am living in a Spanish household and I must abide by my host family's rules, even if they are very different from what I am accustomed to.

Why did you decide to study abroad?
I decided to study abroad to help me in my studies. I wanted to truly be immersed in the language and culture, and the only way to do that was to study abroad. I decided to study abroad because in today's globalized world, it is very important to learn about new cultures and languages since we are all connected. I feel that study abroad will help me get a job after I graduate, since most jobs require interactions with other countries and I now have experience with communicating with people from places other than the U.S.