FRANCE
Meet Pirates in France!
---

Caroline
François Rabelais University in Tours, France
Spring 2015
Current Global Ambassador

How has this experience impacted you personally?
This experience has impacted me in so many ways. I am fully submerged in a different culture and language every day. It is fascinating to overcome boundaries by language and culture to connect with people and even yourself. I am not able to see the people that I used to see every day and that have always been a close part of my life. It has taught me true independence and resourcefulness.

What is something you did not expect about France?
I did not expect students in France to take school in the context that they do. They do not necessarily work harder. To them school is a daily social outing-they dress very nicely, socialize with friends, and leave campus at a certain time (campus closes down completely after the last class of the day-usually 7:30). College in the US is much more open and casual.


What have you gained from deciding to study abroad?
I have gained a much better understanding of what it means to live in another culture and the extent it shapes every part of your life. I am one of the only American exchange students so I am increasingly becoming a part of so many different cultures and it is really exciting.

What is the biggest difference between classes in France and classes at ECU?
Classes in France are much less structured than classes at ECU. For instance, classes are often cancelled or moved and there is no outlet for the professor to let you know except for checking a very confusing time table on a university site. ECU classes are all on the same, strict schedule while classes here follow their own individual schedule. There is also almost no homework in most classes here, and final grades are divided into 2 grades (project presentation and final exam) or even one final exam. This means you have to pay very close attention to the lecture and take good notes because there are no textbook. Classes here are also typically less interactive, but much more packed with information.
---
Josie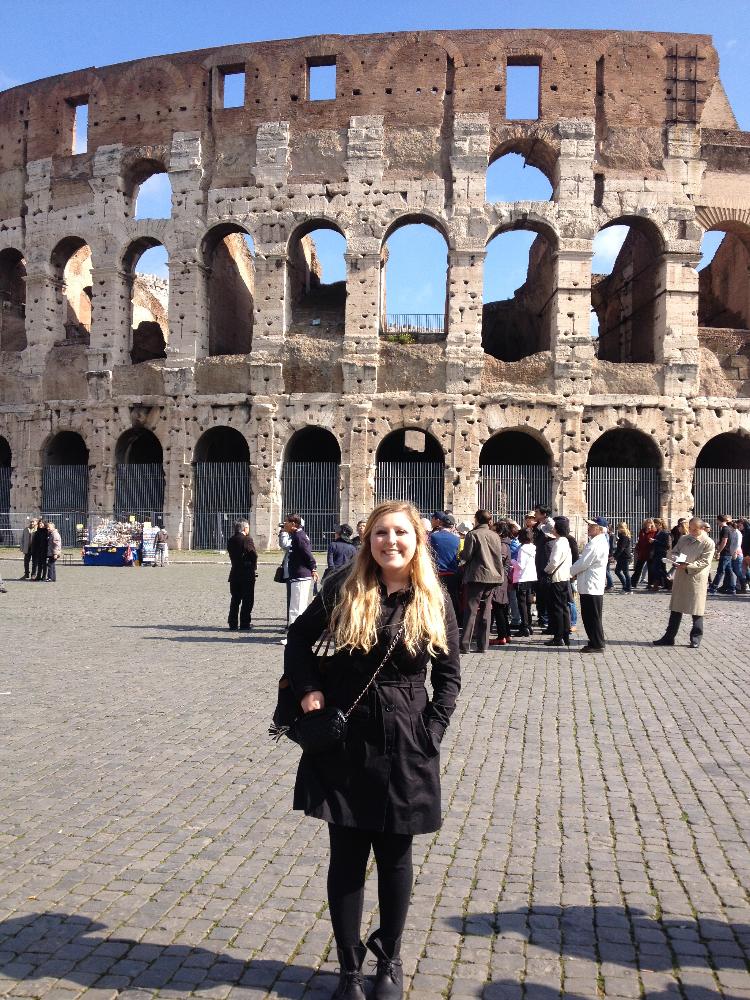 Spring 2013
University of Paul Valery - Montpellier, France
Global Pirate 2013-2014

Tell us about yourself.
My name is Josie Latimer I am a Communications and French major here at ECU and this is my senior year. I am graduating in May and I hope to work this summer and then continue my travels before returning home to Washington, DC and securing a solid job.
Where did you study abroad?
I studied abroad in Montpellier, France during the spring semester of last year. Montpellier is a city on the south coast of France, only a 2 hour drive from Barcelona to the west and a 2 hour train ride from Nice to the east.
Would you go back?
I would love to go back to Montpellier, if things work out and I am in Europe next year, I will definitely plan a few visits to see some friends and visit the city. It was more of a student city with multiple French universities, so I really enjoyed being one of the only Americans and really experiencing French life!
Do you have any future plans or ideas to travel abroad again?
I went back to Europe for spring break and I am hoping to get a traveler's visa after graduation and move back to Europe and work for 6 months to a year, and travel!
How has studying abroad helped your personal or professional life?
Studying abroad changed my whole outlook on my professional life. Before I went to France, my mindset was very concrete in terms of graduating college and finding work immediately after. However, seeing the way that other cultures of the same age group live, how travel and seeing the world are such a huge part of their lives, it really made me want to reconsider how I approach my post-grad life.
Do you have any advice for students interested in studying abroad?
My advice for a student interested in studying abroad would be GO!!! I almost didn't study in France, because it seemed like so much work and I was worried I wouldn't graduate on time, but the application was so easy and straightforward and I am graduating on time as planned! It sounds so cliché to say but I will say it anyways... It really was the best experience of my life, I have never had so much fun, seen so many amazing things, and met so many cool and different people before and I am SO glad I decided to go, I can't even imagine what my life would be like if I hadn't gone.
---