UNITED KINGDOM
Meet Pirates in the UK!
---
Olivia


Spring 2015
Ulster University, Coleraine Campus
Northern Ireland, United Kingdom
Olivia is a senior who is studing chemistry. She decided to study abroad for the spring semester of 2015. She decided to study in Coleraine Northern Ireland.

What have you gained from deciding to study abroad?

I have learned that traveling is something everyone should experience, and seeing a new type of culture is such an amazing part of it. Studying abroad has taught me how to be even more independent, and to go out of my comfort zone to meet new friends.


What is something you did not expect about Northern Ireland?

I thought it would be a lot colder than North Carolina, and actually it was a bit warmer on some days! When I heard Greenville had 8 inches of snow, we had 50 degree weather with sunshine! It also doesn't rain as much as I expected!

How is life in Northern Ireland different from life in Greenville?

It is a happy town in Coleraine, and the people are so welcoming and always willing to start a conversation with you. Everyone seems to be so relaxed.

What is the biggest difference between classes in Coleraine, Northern Ireland and classes at ECU?

Classes are once a week, all day long. For example, one chemistry class I took on Mondays had lecture from 9-10 am, lab 10-1 pm, and another lecture 2-5. There were multiple lecturers for one class, and students were only required to take three classes a semester. Another big difference was the amount of coursework, as independent study was expected and exams were the only assessment.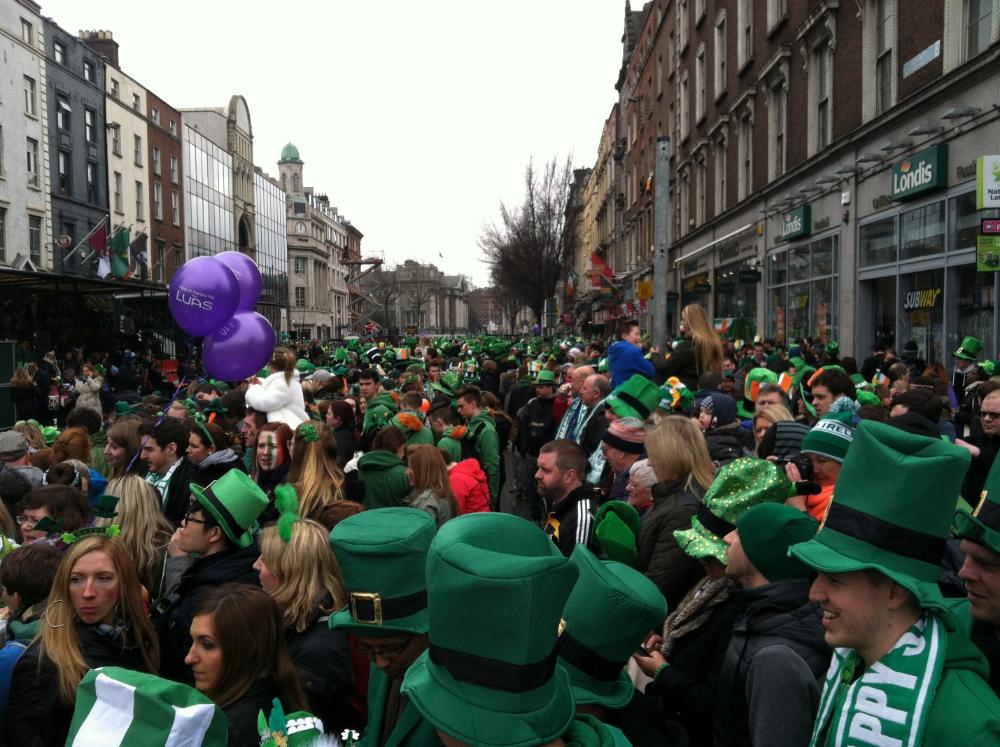 What has been the greatest challenge you have faced so far?

The greatest challenge is learning to depend on public transportation. I am so used to having my own car back in the states, so having to pay for every time I go somewhere and doing things on the time schedule for the trains and buses has been an adjustment. On the other hand, it is totally worth it and not a big problem after getting used to it.
---
Jocelyn
Fall 2013
Manchester Metropolitan University
Jocelyn is a senior studying Sociology at ECU. During the fall 2013 semester, she studied at Manchester Metropolitan University in Manchester, UK.
What have you gained from deciding to study abroad?
I think I have gained invaluable life experience. It taught me more than any one class could ever teach me. Studying abroad has taught me how important it is to keep an open mind and value diversity in people, cultures, and even points of view. It is both a priceless professional asset and life lesson, and it has strengthened my independence, tolerance, cultural sensitivity, and communication skills.
What is the biggest difference between classes at ECU?
One of the biggest differences in classes between ECU and MMU is the academic terms. ECU goes by semesters and MMU goes by trimesters; having an autumn, a spring, and a summer term. Another difference is that tutors (professors) don't generally give tests. The main grades you will receive are from final papers at the end of each term…which means… more time to travel during the school year ;)
What has been the most exciting experience about studying abroad so far?
The most exciting experience about studying abroad was traveling. I went to places that I never in a million years thought I would be able to go. Also, trying new foods and meeting all different types of people from every place I went was very exciting.
What has been the greatest challenge you have faced so far?
The greatest challenge I had to face was finding a place to live. I was "homeless" for the first two days in Manchester. I stayed at a hostel during that time with other students who didn't have anywhere to stay either. And that's where I met the people who would become my roommates and long-term friends. So actually, the greatest challenge I faced turned out to be the most rewarding!
What other cities and countries have I visited?
During my time at Manchester Metropolitan University, I visited: Paris, France; Rome, Italy, Krakow, Poland; Auschwitz, Poland; London, England; Liverpool, England; and Barcelona, Spain. Out of all these cities, I enjoyed London the most!
---
Callie
Spring 2013
ISA - University of Westminster
Global Pirate 2013-2014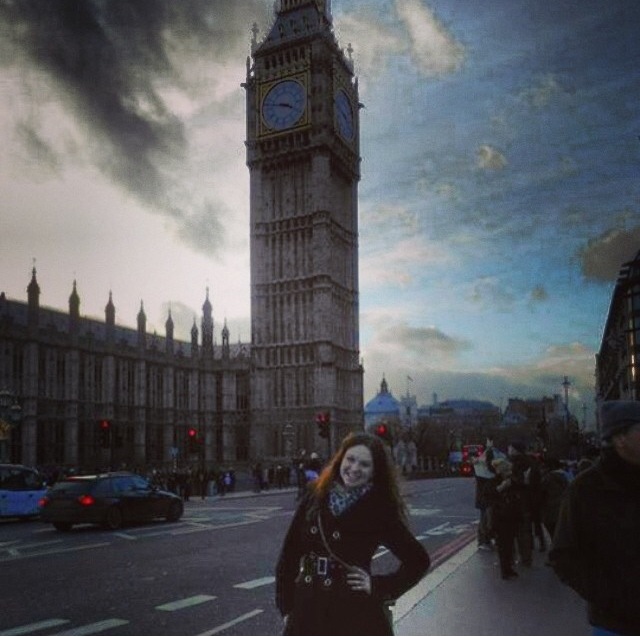 Tell us about yourself.
I am a Senior communication major with a minor in fashion merchandising. I am the VP of the Public Relations Student Society, a member of the club field hockey team and a member of Kappa Delta Sorority. I love anything fashion, sports and of course traveling!
Where did you study abroad?
I studied in London, England specifically the Notting Hill area.
Would you go back?
In a heartbeat!
Do you have any future plans or ideas to travel abroad again?
Yes! I cannot wait to go back and visit some of the cities in Europe that I did not get a chance to see when I was there.
How has studying abroad helped your personal or professional life?
It has helped my professional life immensely, by holding an internship while studying abroad. It was such a great experience and since it was somewhat of a "dream internship" I thrived in the environment and really took so much from the experience. Plus regarding my personal life I did not just meet people from Europe, I met so many other american college students from around the country that I have as life long friends and connections.
Do you have any advice for students interested in studying abroad?
Make sure to talk to your academic advisor as soon as you decide to study abroad so that you take the correct classes and credits so that you can graduate on time! Also, DO IT! This was such a great way for me to learn about different cultures and people and you will not regret it!
---