GERMANY
Meet Pirates in Germany!
---
Emma
Academic Year 2014 - 2015
Universität Konstanz
What have you gained from deciding to study abroad?
So much! I gained new perspectives, new friendships and new life experiences. I've gained a lot of confidence, now everything seems easy! If I can go to a meeting, do a presentation, or talk to a stranger in a foreign language, it seems like nothing in English!
How has this experience impacted you personally?
It has impacted me in so many ways! I think mostly it's forced me to think critically about things, such as language, politics, culture. Personally, I think it's made me much more empathetic and less quick to judge. You can't really get by with international students by judging. There are so many people from so many different countries. It's made me appreciate people a lot more because no matter how beautiful the scenery is here, they are the ones who are making this experience worth it.
What other countries have you visited?
I can walk to Switzerland from the town I live in! That's about it....next semester I plan to go definitely to Ireland and Italy and Austria (I'm also very close to Austria) and have non-official plans to visit Poland.
What is the biggest difference between classes in Germany and classes at ECU?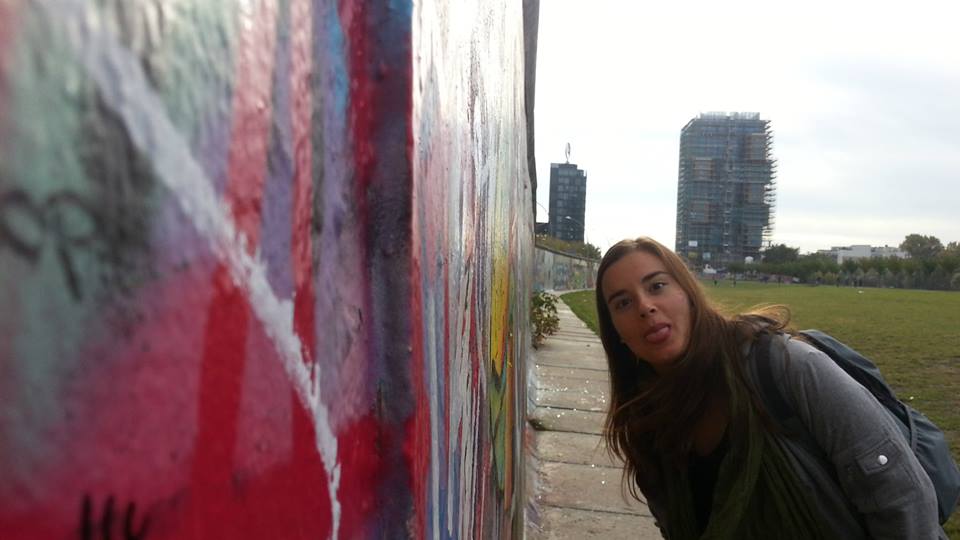 You have to be so independent here. For many classes you have just one exam and you don't get much help to prepare. You have to be completely responsible to make sure you pass it. You don't have regular assignments to make sure you are keeping up with the material; you just have to keep up with it. And, of course, they're all in German!
What is the weirdest food you have eaten?
Döner is a type of Turkish street food, there's something so addicting about it even though it's just greasy meat and fries!
Why did you decide to study abroad?
I wanted to improve my German and see different views on things. I just kind of decided it and as soon as I got to college I met with professors about it. It was something I knew I had to do, or I'd regret it.
What have you enjoyed about Germany?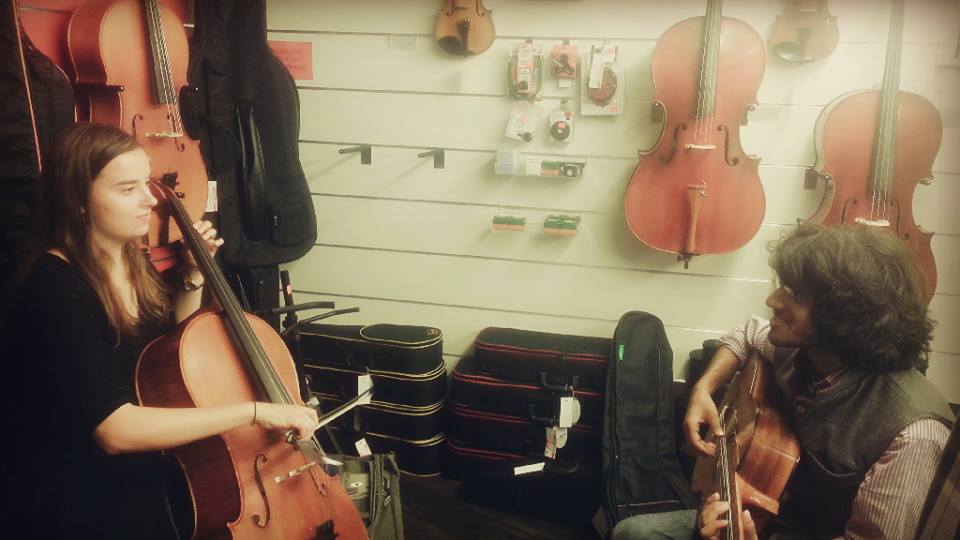 With the country itself I really like the beautiful scenery and architecture. Most people think of Italy or Spain for a vacation spot, but Germany can be so beautiful. I also love Sundays here. Nothing is open except for bakeries and cafes. Everyone takes a break and walks. Some go to church. It's peaceful.
---
Paul

Academic Year 2013-2014
Duale Hochschule Baden Württemberg
Paul is a senior studying Criminal Justice and German at ECU. In order to work on his language skill, he has spent the 13-14 academic year in Germany through
DHBW
's +1 program that allows students to study at the university the first semester, then take on a paid internship their second semester.
What have you gained from deciding to study abroad?
There is so much I have learned from this past year living and studying in Germany; but personally, the biggest improvement I have seen in myself is my newfound sense of self-confidence and self-motivation.

Living in another country, especially one that speaks another language, requires you to venture out of your comfort zone and adapt to a new culture and overall way of life. This is exactly what Germany did to me! At first it was hard for me to adapt to German culture but with the help of everyone from Duale Hochschule Baden Württemberg, as well as ECU's International Office, my time abroad turned into the best experience of my life.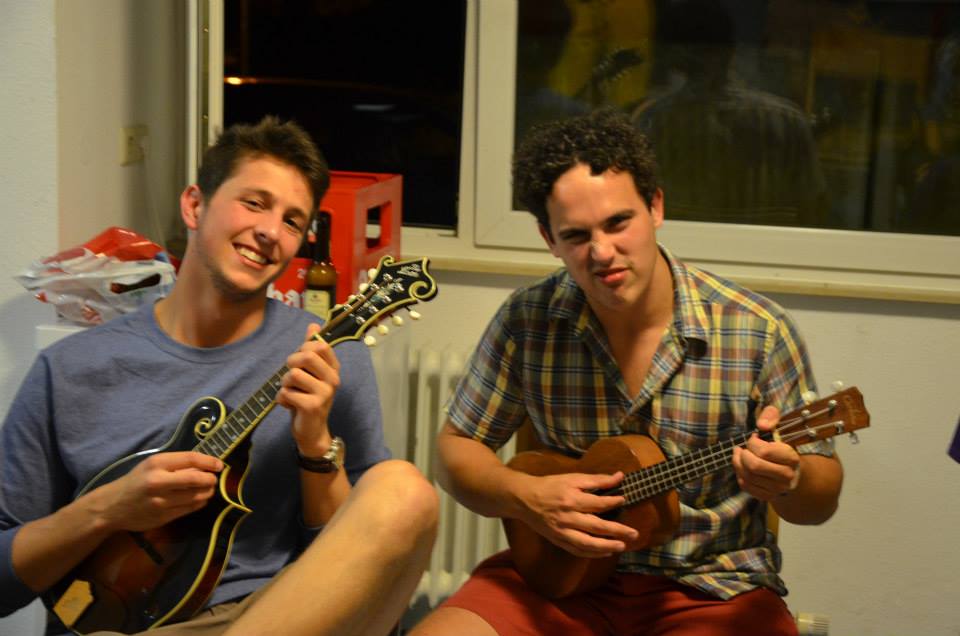 Before my flight touched down in Frankfurt, Germany, I was beyond thrilled to start my year abroad; however, I was also nervous about the change in lifestyle I would be facing. The culture shock I experienced during the beginning of my trip was hard to get over but this shock turned into the biggest motivational obstacle for me. It influenced me to talk (in German!) to German students living in my dorm and other Germans in Mannheim.

When I moved to Bavaria in January 2014 to start my 5 month internship working on a farm/horse riding hall, I found a new sense of self-motivation working with all the animals and kids. I had many new daily responsibilities that required my full attention and in return rewarded me with the laughing and smiling faces of the kids interacting with all the animals on the farm!
What has been the most exciting experience about studying abroad so far?
By far the most exciting experience of studying abroad is the people you meet and the places you will visit! The fact you can wake up one morning and decide to travel across or outside the country is one of the great things about Europe! While I was abroad I was lucky enough to travel to 6 different countries including Germany. Some of the places I had planned on visiting before I left home; however, I found that the most memorable places were the ones that I never thought of traveling to.

Also, the students that I met through my international program were beyond awesome! Through Duale Hochschule, I met other students my own age from all around the world (Spain, Finland, South Korea, Hungary, Chile, Canada, Lithuania, India, Morocco, Russia, ect.). People I would have never had the pleasure of meeting if I had not chosen to study abroad in Germany. These international students, along with the people we met on our travels, helped make my travels as memorable as the places themselves.


What other countries have you visited?
During my time abroad I have had the pleasure of exploring almost all of Germany, as well as, traveling to Newfoundland, Hungary, Austria, France, and Switzerland.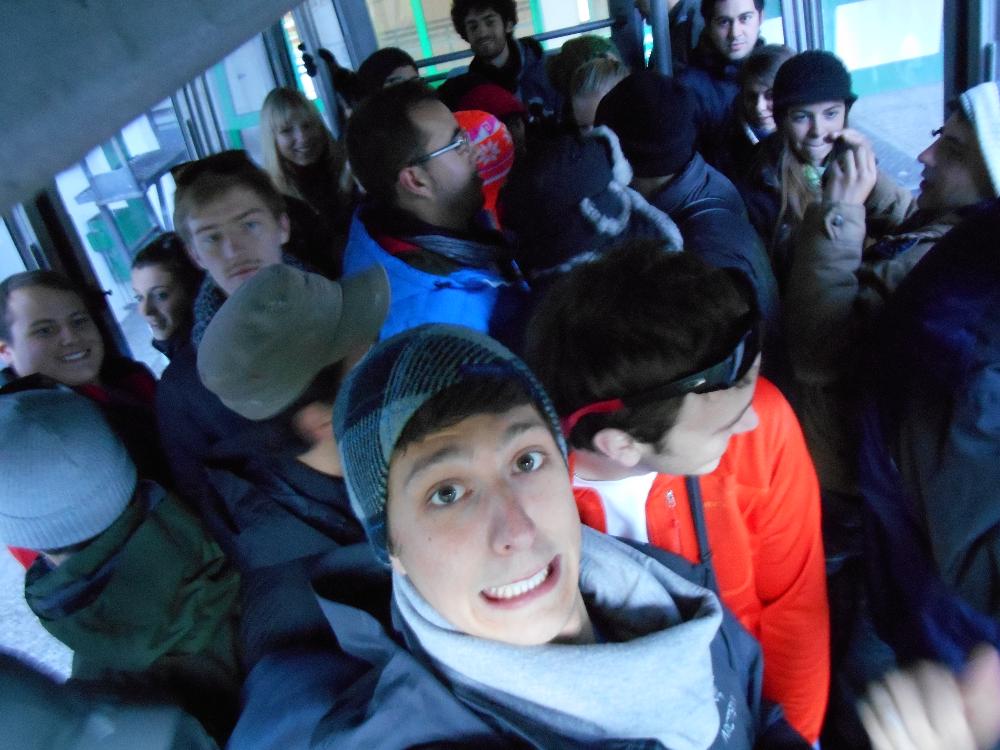 I LOVE to hike and camp! And while I was abroad I had the chance to hike the German alps, Swiss alps, and the Austrian alps. Actually, while I was in Switzerland I had 3 beautiful days of hiking in Chur, a small city right in the middle of a huge alpine range. Here I was able to summit 4 mountains in 3 days.

Before I left the states I never thought of visiting Hungary, but after I met some hungarians in my international program I decided to make a trip to visit Budapest with them and other students. It turned out to be one of the coolest trips I have ever had! The people and city were beyond amazing! One night we even took a trip to the internationally famous Budapest natural bathhouses which were like nothing I have seen before!
What do you like about being a US college student in another country?
I like being a US college student in Europe because I get to break the ridiculous stereotypes that some Europeans have about Americans. Some people I have met while abroad really believed that Americans are as crazy as the people on "Jersey Shore" or as fat and lazy as the people they see on "Honey Boo Boo!" This is because the only impression they have of Americans are the ones that they see on TV or the internet. So being able to change their views for the better was great!

Representing my country and leaving a much better impression on the Europeans I met made me feel like I was positively influencing our nation's reputation with the rest of the world.
What is it like living with a host family? Would you recommend it?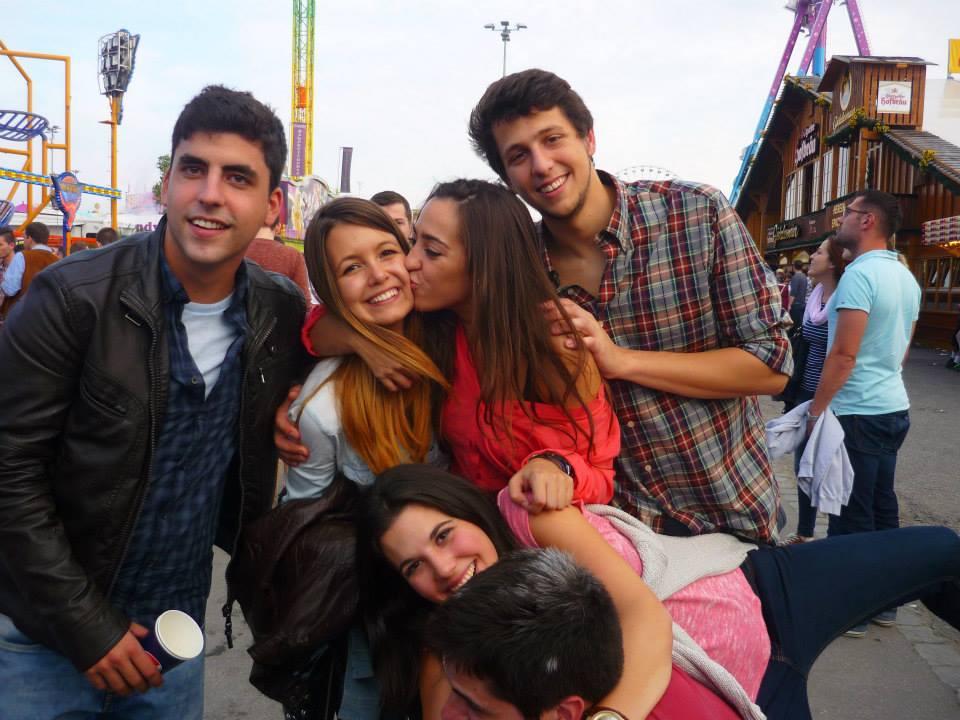 For the second half of my term abroad I have had the chance to live with a small German family on their farm, along with 25 horses, 2 cows, 5 chickens, 3 dogs, 5 cats, and a rabbit. It has been an amazing experience that I would not change for anything in the world. Karen and her kids immediately took me in as a member of the family, and helped me feel accepted and loved as if they were my own blood. They have also taught me so much that I can't even begin to list all the experience I gained while working here.

I would definitely recommend living with a host family if you have the chance. You have so much to learn and gain from living in close quarters with a family from a different country. This was especially true for me, because I started my study abroad term living in a dorm in a big city then moving to the small farm with my host family. So I got the best of both worlds by learning about german city life and german farm life in the same abroad term.

---
Andrea
Spring 2014
Universität Mannheim

Andrea is a graduate student studying Business Administration at ECU. She is spending her spring semester studying towards her degree at the Universität Mannheim in Germany!
Why did you decide to Study Abroad?
I have always had a deep passion for traveling and learning about new cultures. In fact, when I was younger, I always believed that I would be a professional volleyball player in Europe... mainly so I can travel around the continent and see the beautiful sights it has to offer. When the opportunity came along to study in Europe, and that I could get graduate level class credit during the semester exchange, I made the commitment and it was the best decision I have ever made.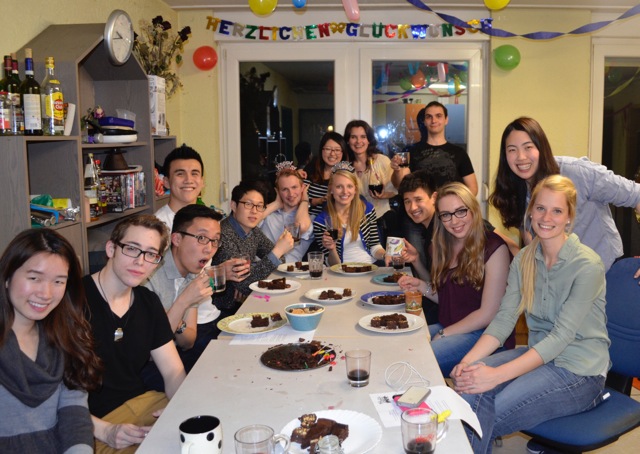 Europe (especially Germany or the middle countries) is a perfect place to study because you can hop on a train and be in a completely new place in less than 4 hours. The many cultures and ways of life in the different parts of Europe is something I have never witnessed before. It is truly remarkable to see how proud Europeans are of their country.
What other countries have you visited?
France, Switzerland, Germany, Italy, Luxembourg, and Spain!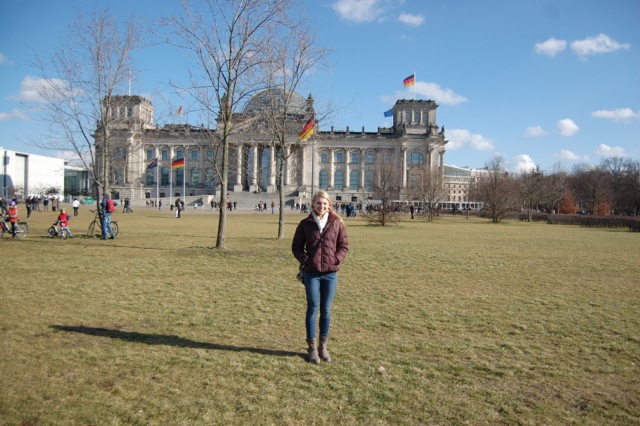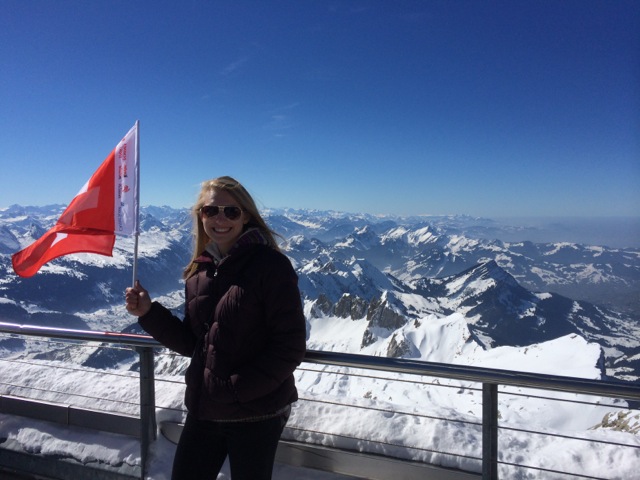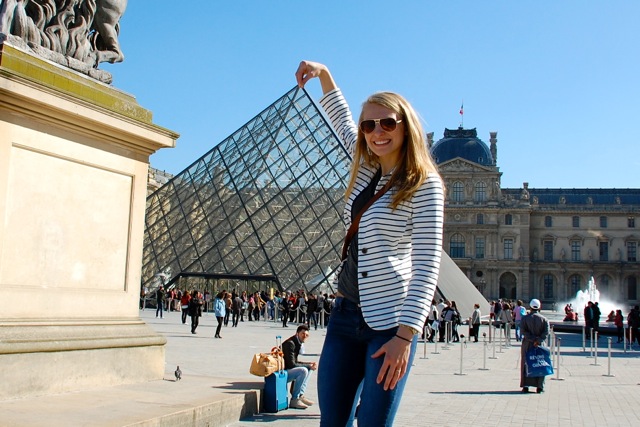 How is life in Germany different from life in Greenville?
The German population lives much differently than in America. Many things in Germany are small; including the houses, the cars, the stores, and the food portions. You will never see a "(Chevy or similar) Truck" in the streets. Germany is also very strict and rules based.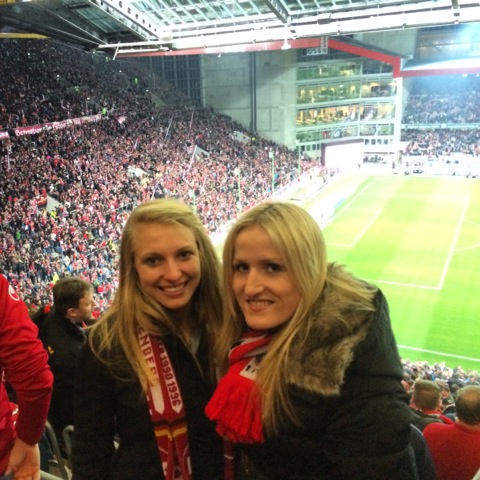 You will often see pedestrians waiting at the crosswalk for the light to change Green even though there are no cars to be seen. The joke is that they even do this at 2 or 3am! They also tend to be more rude than in the Southern part of the USA. You don't usually hear the words (in German) "excuse me" when someone bumps in to you. It is a very fast paced environment where I live and it is not the relaxing culture I am used to.
What have you gained from deciding to study abroad?
I have gained so much perspective after studying abroad. I have learned to appreciate what I have back home in America, however I have really grown to learn and understand what different cultures value and respect. Living in another country has given me much more independence and confidence, especially as I begin to start my next phase in life after I graduate. I am very grateful for this opportunity and I have so many stories to share because of these wonderful experiences.