GHANA
A Pirate in Ghana!
Trevá
Fall 2016
University of Ghana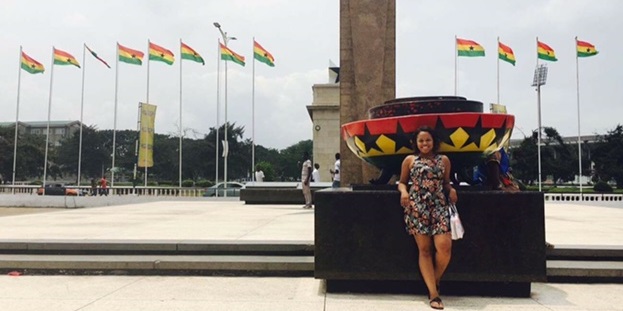 Tell us about yourself.
My name is Trevá Perry. I am a Public Health major currently studying abroad in Ghana, Africa. In the pictures I have visited Independence Square, rode a horse along Labadi beach and attended the Chale Wote Festival. While in Ghana I am taking a variety of courses including African philosophy, urban sociology and Traditional African Dance, just to name a few.
Why did you choose to study abroad in Ghana?
I decided to study abroad in Ghana to complete the missing piece. I wanted to grow as an individual but also go to an area I can assist in the growth of others as well. I am in a place where I am welcomed with open arms with such a rich history and culture you can't help but indulge in it as well. Frequently, I am asked why I chose Ghana, I smile and reply, "Ghana chose me." With the life lessons, knowledge acquired and connections made; I wouldn't choose any other place BUT Ghana.